Methodologies for geotechnical, hydrological, and foundation engineering surveys for photovoltaic plants.
In recent years, the GMS Internacional Group has developed its own methodology to tackle the technical study of large-scale photovoltaic projects. In particular, this methodology specifically influences the soil risk assessment.

This methodology has been remarkably successful, so much so that it has already been adopted as a model by many of our clients in preparing their Terms of Reference, as well as by many of our competitors. However, at GMS Internacional we have not settled for creating a new methodology, but we have developed, expanded, and improved it.

We have incorporated new services that complement the geotechnical survey and deliver greater capabilities to its results, thereby giving great added value at a far lower cost.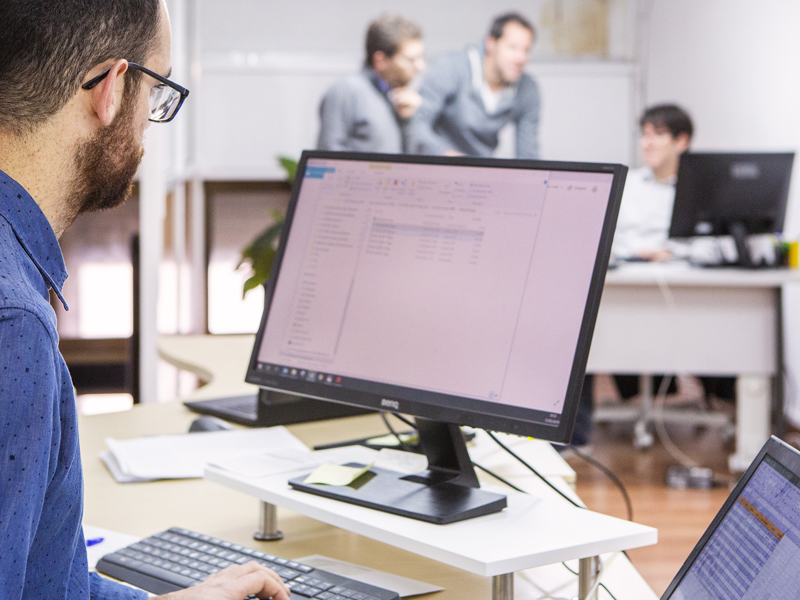 The GMS Internacional Group carries out all the necessary surveys and assessments required by regulations and / or technically for the proper development of the photovoltaic project.
Clients, suppliers, or any company that wants to know our working methodology in detail can contact our Commercial department. The following paragraphs give a general overview of the methodology and techniques that GMS Internacional puts into practice on a day-to-day basis when conducting geotechnical and hydrological research of large photovoltaic developments.
Using a generic approach, we propose 4 basic groups of technical surveys and assessments for photovoltaic plants: a geological-geotechnical survey, a hydrological risk assessment, an environmental assessment, and a topographical survey. These are the four main types of survey/assessment necessary to ascertain the initial feasibility of this type of project. The scope and level of detail of these surveys/assessments depends on several factors and the needs of each client, which is why they are agreed during the phase of submitting the bid and the subsequent contract award.
After the initial or feasibility study, our civil engineering department, based on the data and the conclusions of the previous surveys/assessments, as well as after meeting with the client and agreeing on the solutions to be adopted, carries out the design of the necessary structures for the project.
Roads and internal roads
Trenches, gutters, dykes, and hydraulic structures
Platforms
Retaining walls and containment structures
Other structures
One-stop-shop concept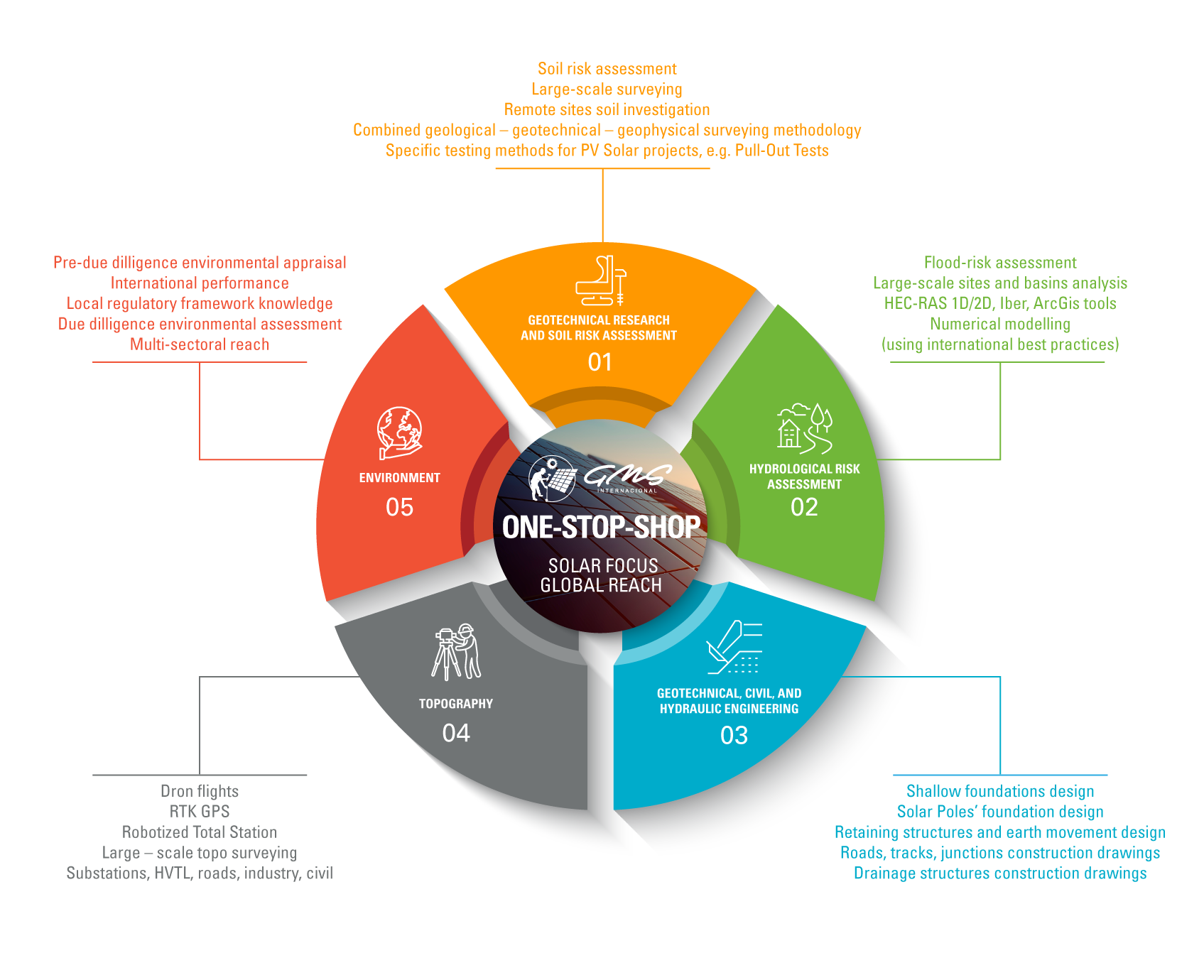 Do you need a quotation?
Contact us and we will design a project which is tailor made to your needs.