Civil engineering at the service of construction.
Optimised solutions for each type of work and sector.
Civil works encompass a wide spectrum of works related to the design and construction of highways, roads, drainage systems, bridges, buildings, and other infrastructure. For all of them, it is necessary to have a detailed and meticulous knowledge of the risks in order to avoid incurring excessive costs or extortionate insurance premiums.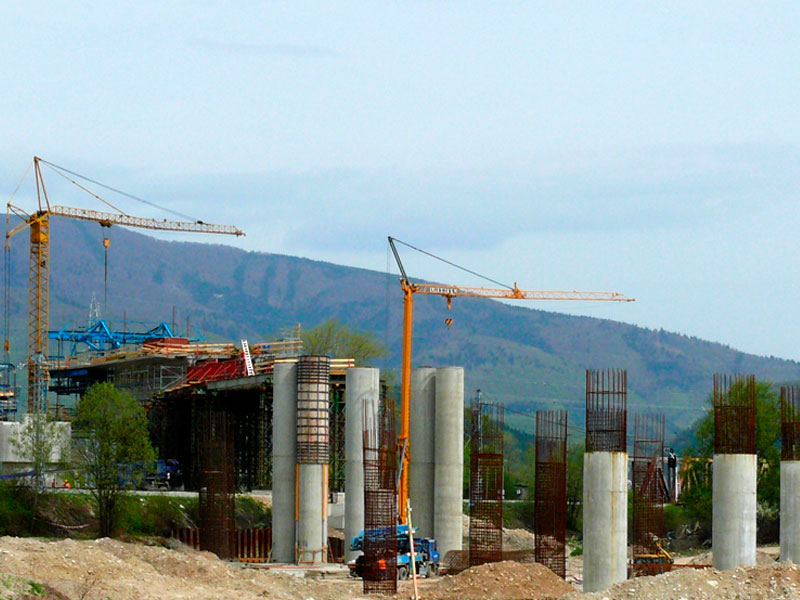 At GMS Internacional we are specialists in providing our knowledge to client promoters, developers, or EPC (Energy Performance Certificate) assessors.
Among the services related to civil works provided by GMS Internacional, are the following:
Construction design of drainage systems for photovoltaic and wind power plants.
Construction design of pavements, rural and neighbourhood roads or highways.
Design of earthworks (cut-and-fill) for large works.
Calculation of slope stability.
Design of superficial, semi-deep and deep foundations.
Sizing of retaining walls.
We adapt all these services to the existing local regulations in each of the countries where we provide service.
Do you need a quotation?
Contact us and we will design a project which is tailor made to your needs.