Engineering Services for Investors and Developers of Photovoltaic Parks
Engineering and consulting services aimed at the initial technical and administrative evaluation of land destined for photovoltaic parks and the subsequent development of the solar project in all its technical dimensions, from the location of sites, feasibility studies and conceptual and basic engineering, to the project final construction, going through the permitting and technical field studies necessary for the design.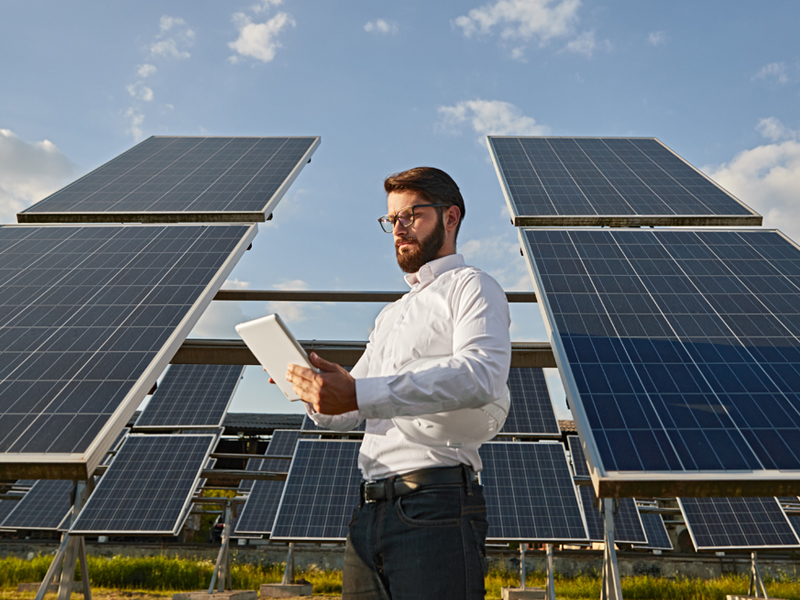 GMS Internacional is a specialist in providing technical services for investors and developers of photovoltaic parks around the world.
In the initial phases of the project, while the investment, risks, costs and viability of the project are being evaluated , it is essential to have a professional partner who knows in detail each of the necessary steps so that the project is evaluated effectively , efficiency but above all with maximum objectivity and guarantee so that the decision-making process is complete and safe.
Geotechnics and prior geophysics of the plant and substation.
Preliminary pull-out tests.
Soil and environmental corrosion studies for steel poles.
Hydrological studies, flooding and previous drainage. Soil infiltration studies.
Initial topographic survey.
Plant capacity technical studies.
Rendering 3D
Preliminary project:

Basic project of the solar plant
Basic project of Evacuation Line
Basic project of the Substation
Location of land and contact with owners (only in Spain)
Management of expropriation files and land disposal.
Procedures before the affected Administrations (Industry, energy, REE, ENDESA, IBERDROLA, Environment, City Council, etc.)
With more than
650 photovoltaic projects evaluated on 4 continents
, GMS Internacional has become a world benchmark in the evaluation of all technical aspects surrounding the investment and development of a photovoltaic infrastructure, from administrative risks, through the evaluation of the soil risk (geotechnical, hydrological, topographic and environmental), to risks related to the construction of the plant itself. The services that GMS Internacional offers to investors and developers of photovoltaic plants begin with a careful process of land selection, urban and environmental feasibility studies, administrative project, and executive technical project, as well as the different
necessary procedures before the administrations
.
Once several potentially viable plots have been selected, various technical studies are carried out, essential to optimize the project. Capacity and performance analysis, 3D rendering, technical study campaigns, including the following: geotechnical and geophysical, topographic, hydrological studies, corrosion studies, pull-out tests, and other specific studies (eg topographic slope analysis ).
Do you need a quotation?
Contact us and we will design a project which is tailor made to your needs.