Technical Studies and Engineering Services for Photovoltaic and Wind Farm Engineering and Construction Companies (EPC Firms)
Engineering and technical consulting services aimed at the detailed evaluation of land and design of solar and wind farms .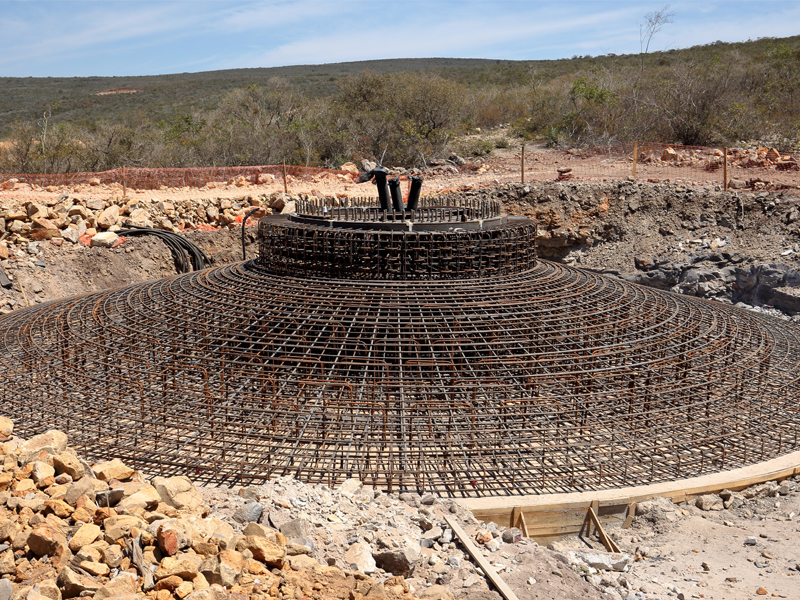 GMS International is a specialist in providing engineering&technical services for EPC firms around the world.
In the construction phases of the project, it is essential to have a specialized and flexible partner who knows in detail the project and the construction process, as well as the risks associated with it. GMS International has this double capacity: first, it assesses soil risks through detailed geotechnical studies, hydrological studies in the construction and post-construction phase, topographic surveys and stakeout on site, environmental studies, corrosion studies, and other specific studies according to customer needs.
Geotechnical and geophysical study with constructive detail. Definition of construction zones, analysis of driving force and driving depth by zones.
Geophysical studies for the characterization of landfills, landfills and other "brownfiled" infrastructures, as well as for MASW and Downhole seismic studies.
Studies using georadar to detect buried services, archeology, cavities, etc.
Studies by means of dynamic plate and CBR for dimensioning of pavements and platforms.
Driving tests (pull-out test), definition of construction zones, structural analysis of the optimal profile (AEPO).
Soil and environmental corrosion studies for steel poles.
Hydrological, hydraulic and flood study. Drainage design. Modifications according to earth movements. Soil infiltration studies.
Constructive topographic survey, project delimitation, site monitoring and stakeout.
Drafting of the electrical project.
Projects for power lines.
Projects of electrical substations, maneuvers and elevators.
Design of internal roads, connection and access roads to the plant.
Drainage network design.
Earthworks and cut-and-fill design.
Design of trenches and slopes.
Design of shallow foundations.
Design of foundation posts for trackers or fixed structure. Comparison between solutions (AEPO).
Design of the perimeter fence
Construction management.
Monitoring on site.
Quality control on site.
Second, based on the risk assessment, it carries out the civil and electrical design that best suits the budget, the capacity needs, the type of tracker and associated structure. While GMS Internacional has an in-house team for the civil design of photovoltaic plants, as well as strategic partners in different countries for the drafting and processing of the project in front of the local authorities.
With more than 700 studies of photovoltaic projects on 4 continents
, GMS International is a world benchmark in the evaluation of all technical aspects surrounding the construction of a photovoltaic and wind infrastructure, from administrative risks, through soil risk assessment (geotechnical, hydrological, topographic and environmental), to risks related to the construction of the plant. The comprehensive services that GMS Internacional offers to EPCistas are unique, as there is no other company in the market that can undertake on-site studies and design of photovoltaic and wind installations at the same time.
This one-stop-engineering concept
makes it possible to design photovoltaic plants using creative and original solutions adapted to both the risks of the terrain and the needs of the client.
Do you need a quotation?
Contact us and we will design a project which is tailor made to your needs.